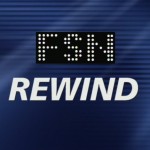 Highlights of the 10/05/2012 Homecoming football game between the Marshall Statesmen and the Fairfax Rebels.
FSN Game of the Week now airs:
Channel 10 – Saturdays at 4:30PM and Mondays at 3:30PM.
Red Apple 21 – Mondays at 8:00PM.
Both channels can be found on Verizon FiOS, Cox, and Comcast.
Copies of games, both New and Old, can be ordered at www.PressBoxVideo.com.
"Like" FSN on Facebook: www.facebook.com/fairfaxsportsnetwork
FSN YouTube Channel: www.youtube.com/user/FairfaxSportsNetwork?feature=mhee